This is a Sponsored post written by me on behalf of No nonsense for SocialSpark. All opinions are 100% mine.
I recently got the opportunity to try out some of the NEW No nonsense tights and leggings and I'm so excited to share them with you all
I received two items, the first being these jeggings: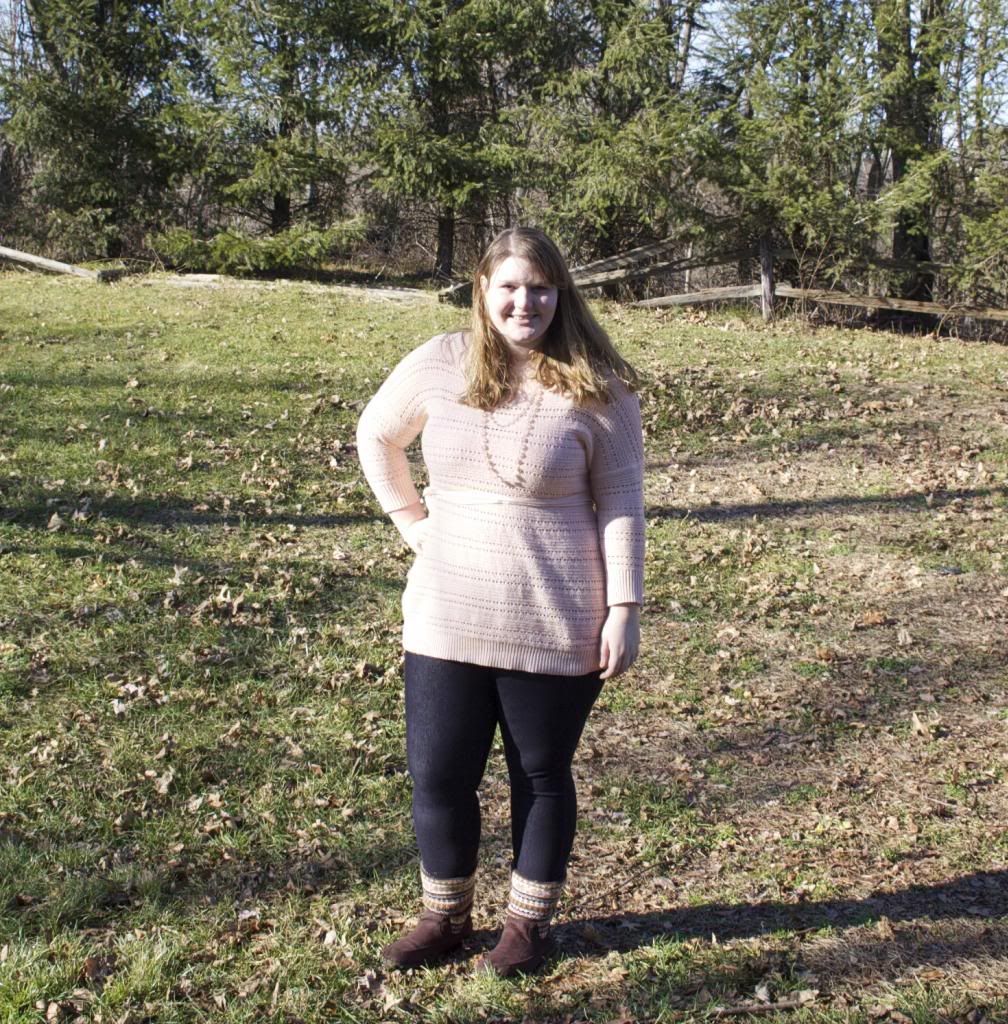 I paired the jeggings with a long, cozy pink sweater from target, a pink necklace from forever 21, and some cozy boots from payless.
I like the fact that the sweater was long enough to cover my butt (cause lord knows I have a big one!) but I wasn't worried about always pulling it down because the jeggings were very opaque and had great coverage. They were so comfy too!! I wore this on a Saturday and felt so snuggly all day :)
I also got sent a pair of the No nonsense tights in a smokey gray color. I put together a quick little outfit of how I would style them:
Isn't it so cute??? I got sent a neutral color tights (gray) but the line has tons of other fun tights colors - you could easy switch the gray for a more colorful pair of tights and add in a few more colorful pieces of jewelry to change the whole look of the outfit! Or even swap out the tights and a more colorfu belt - instant new bright and colorful look! For my look I just picked out a random dress on Polyvore to find that it's only 25 bucks at Target! Score!
And speaking of affordable...the new No nonsense tights and leggings are SUPER affordable. You can easily find them in food and drug stores as well as mass retail stores. There's no need to pay a high price tag for high fashion!
To help spread the word about this fun new line, No nonsense has teamed up with fashion expert Jill Martin. Jill is an Emmy Award-winning TV personailty, a co-author of the New York Times bestselling style guide "I Have Nothing to Wear!" and is the New York Correspondent for Access Hollywood. This lady knows her fashion and she knows No nonsense makes great products!!
Be sure to follow No nonsense on Facebook and on Twitter!