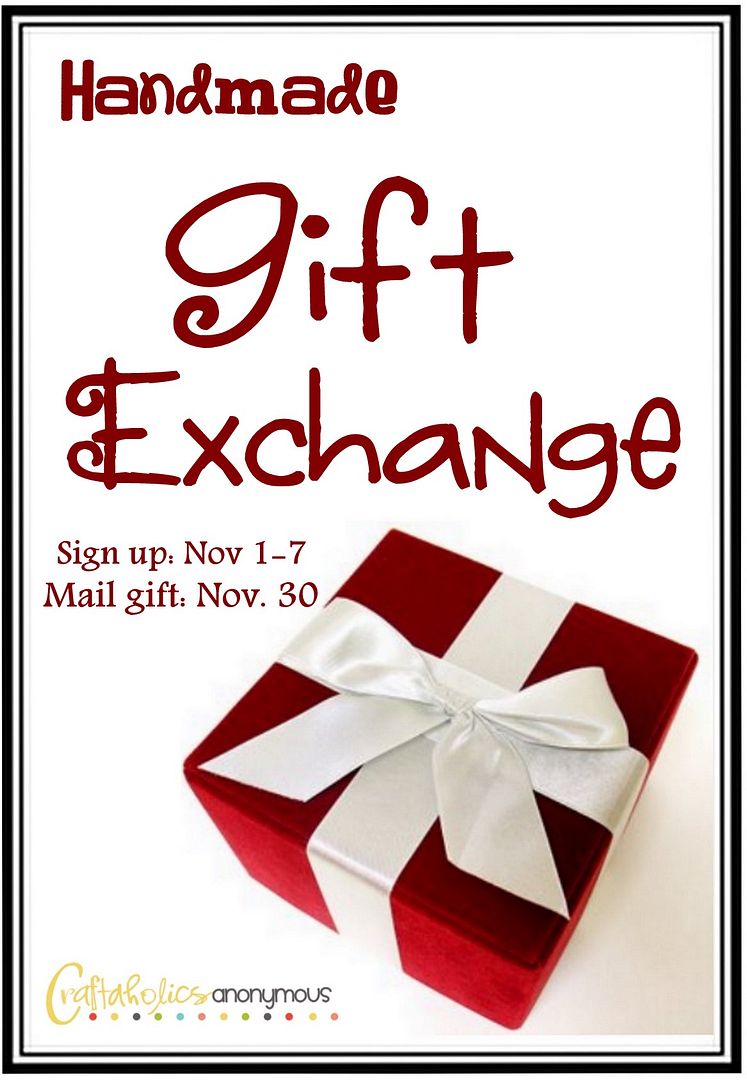 I was partnered with Megan. She doesn't have a blog, so you'll just have to deal with this picture I stole off her facebook:
Yes, that is her husband eating her. In hind sight, this was probably a strange picture choice. But, being eaten and all, isn't she pretty?? Haha. The cool thing is that we are actually from the same area, but she is currently living out in Germany with her husband who is in the military.
Anyway, for Megan who likes purple, silver, earrings, and understated elegance vs. statement pieces.....I made these earrings:
(Tutorial for them coming soon!) And this pretty necklace!
In return I got these fingerless gloves:
Don't mind my shine. Posing indoors with all your winter get-up can get a little toasty!
In the card she wrote I could wear them while making jewelry. Isn't that smart?? And probably very useful. Fiancé doesn't really believe in heat, so our home together will probably be pretty chilly this winter!!
I also got this little knit snowman ornament:
Isn't he cute? I like that his scarf matches my gloves! Very nice touch :)
Anyone else take part?? What didya get?
PS: If you have a moment, head over to my bloggy buddy Mimi's page,
Living in France
, and enter to win this cool jewelry board from
Earth to Alice
! Isn't it so cute??