Well my wedding is in ONE MONTH and TWO DAYS, so I'd say it's time for another planning update post. Here are some of the things I have been working on:
I made my earrings the same way I did for the
bridesmaid's earrings
, wire-wrapped and with crystals. I picked bigger crystals though so I could have some more bling bling on my ears. They are very sparkly and pretty sizable too- I'm excited to try them on with my dress! (It's being altered at the moment).
I also went flower girl dress shopping with my niece last week! And let me tell you - JCPenney's has done me well for this wedding! We got the
bridesmaid dresses
there for $65, and that's also where we found the flower girl dress for $40! It was SO fun shopping for dresses, my niece is almost three and so dang cute and smart, she had such fun trying on all the pretty dresses! Here is the one we picked:
Oh the cuteness. I can't stand it.
I also am making the flower petals that she will throw. I used leftover fabric from my
pew decor flowers
, cut them into flower petal shapes and then just burned the edges with a candle. I need to make some in purple still but here are the pink ones - I think they look pretty realistic!!
My next project is to make a guest book. I found this idea on Etsy: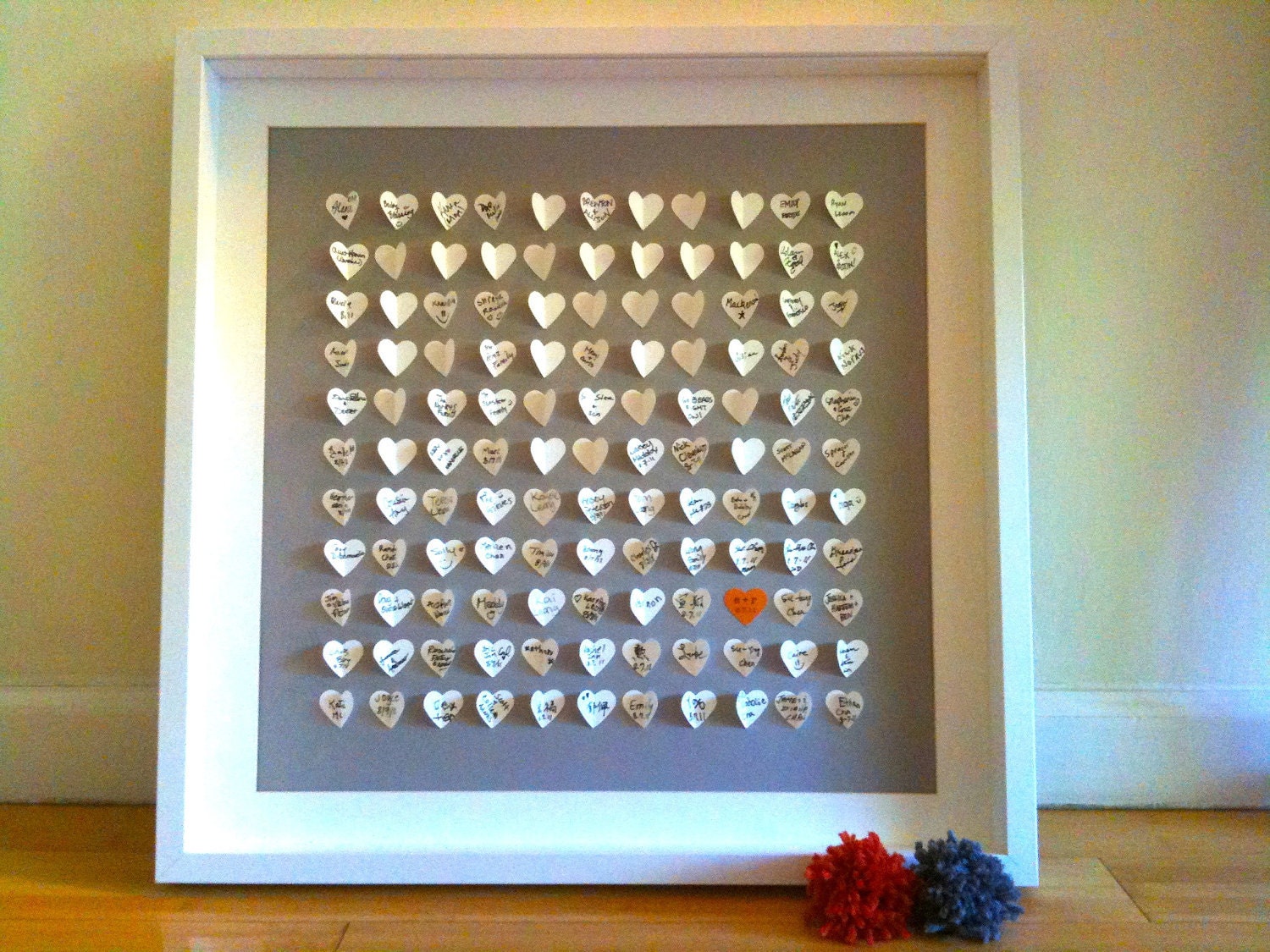 Isn't that an adorable idea?? I can make the hearts no problem - although my biggest problem I think will be finding a frame! All the frames at Target and Walmart are rectangular, not square like I would like. Anyone know where so get affordable square frames? I'll have to do a little research.
Whew! Now some of the last few details I am stressing about are how to do the escort cards, table numbers, and how to package my hot chocolate and heart marshmallow favors. The wedding is a month from Wednesday - it's getting down to the wire!!! :)