Today's outfit makes me happy :)
It's super comfy, warm, and stylish! And it's hugging my curves in the right places. Cause lord knows I've got curves...
(Don't mind my wet hair we just took these pics this morning!! I'm lucky enough that my hair dries naturally by the time I get to work!)
I actually got this dress while studying abroad in France on the Champs Elysee! Super classy, right??? It was actually in a little mall on the street so it wasn't in any fancy store, BUT STILL. It counts :)
I got a couple samples from Madison Street Beauty to test out and I was super impressed. All products from them are all-natural, handmade mineral cosmetics. The owners are SUPER nice as well. If you ever want some advice on how to jump start your etsy shop, check with them! They have a HUGE network on Etsy, and now after testing their products I know why!
I'm wearing their Taupe eyeshadow which is just a perfect color for me! Madison Street Beauty is currently redoing their packaging for all their eye shadow so they are selling out of some inventory right now (like the taupe I am wearing) but they will be restocked soon. The good news though is everything is on sale right now! You can get one of their eyeshadow samples for only one dollar!
Here's a similar neutral
Skyline
that is in stock. All eyeshadows come in a loose power like this. I was impressed with how smooth the powder went on. I used a primer first but then the shadow stayed on all day.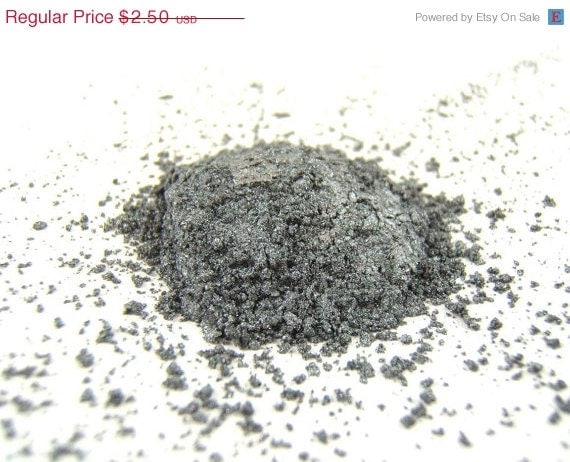 So if you are looking to test out some new colors now is a great time over at
Madison Street Beauty!
I think I may have to order the full size of my taupe when it is restocked :)